Return to the Moon (LEGO style)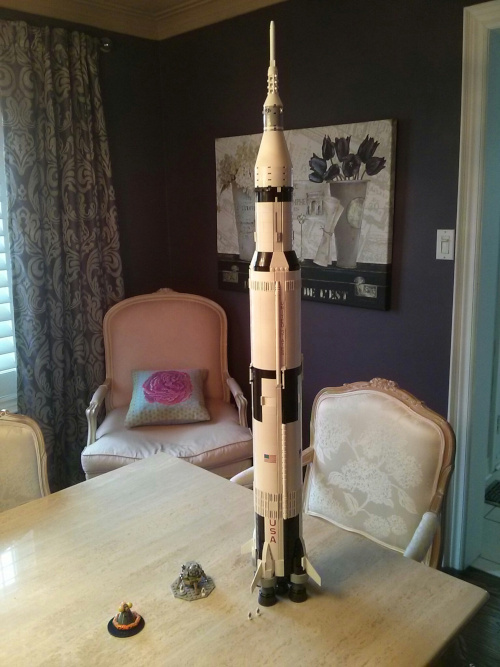 I received this LEGO Saturn V rocket as a gift, and spent the last few days leisurely assembling this wonderful kit (about 12 hours altogether).
This is definitely not my childhood LEGO! This thing is big! The stages separate as per the original and the LEGO lunar lander can be tucked inside. The interior is very intricate with many tiny special pieces and colour-coded to make assembly easier. Build quality and the picture instructions - all 337 steps and 1969 pieces (to the Moon!) - are top notch.
What a pleasure to play with some LEGO again!
Thanks for reading! Read other posts?
» Later: Ascent
« Earlier: Kobo Clara HD